About Us
A trusted partner for AI/ML, delivering real business outcomes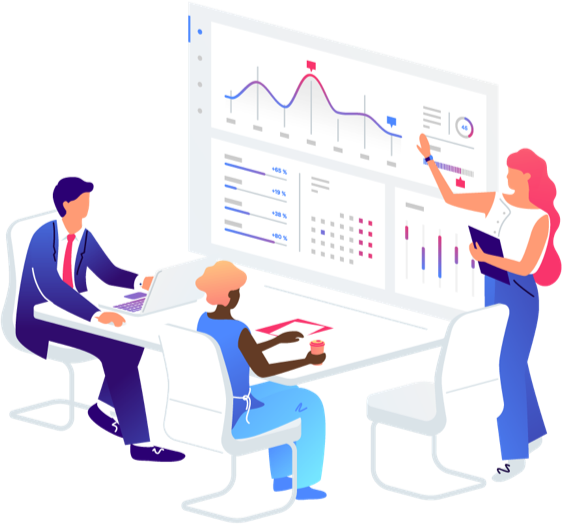 Born in the cloud and built for business
We are a company with deep domain expertise that lives and breathes data. Be it unearthing new revenue streams by leveraging your dark data or improving insights from existing data , we are there to partner with you on your data science journey to drive business impact.
Our range of services and expertise will help you in developing AI and Analytics solutions – right from conceptualization to design to deployment and continuous improvement of solutions.
Our team of Process Experts, Data Scientists, Data Engineers, Solution Architects, MLOps experts and Salesforce consultants work together to deliver reliable solutions at scale. Our team knows how to leverage off-the-shelf products and solutions to meet your unique needs in a most time and cost efficient way.
Our Mission
Delivering more with less
Our mission is to make it easier for organizations to use power of data by shortening the journey from data to insight and encourage new findings that stimulate change. The result – new business and revenue opportunities alongside building an ecosystem of solutions to deliver more with less.
Our Vision
Reimagining the future
We envision a future where every business is empowered to make prudent decisions, anchored in reliable data. We endeavor to keep expanding our expertise and footprint to deliver data backed solutions for our clients and creating intelligent experiences.
Why choose us
True commitment is impossible to fake.
For the very same reason, we at Cloudcraftz are driven by the passion to help companies in their data-driven transformation journey with clear ROI metrics.
1




Experienced Professionals with multi-decade business experience.

2




Hands on project involvement by partners

3




Proven fast prototyping-solutioning approach

4




Relentless focus on innovation and technology management

5




Success based engagement models tailored to clients' needs.