Our Services
Lab Services
Stop Playing Catch-up. We provide Innovation as a Service to help you stay at the cutting edge of Data driven Intelligent Solutions powering your business.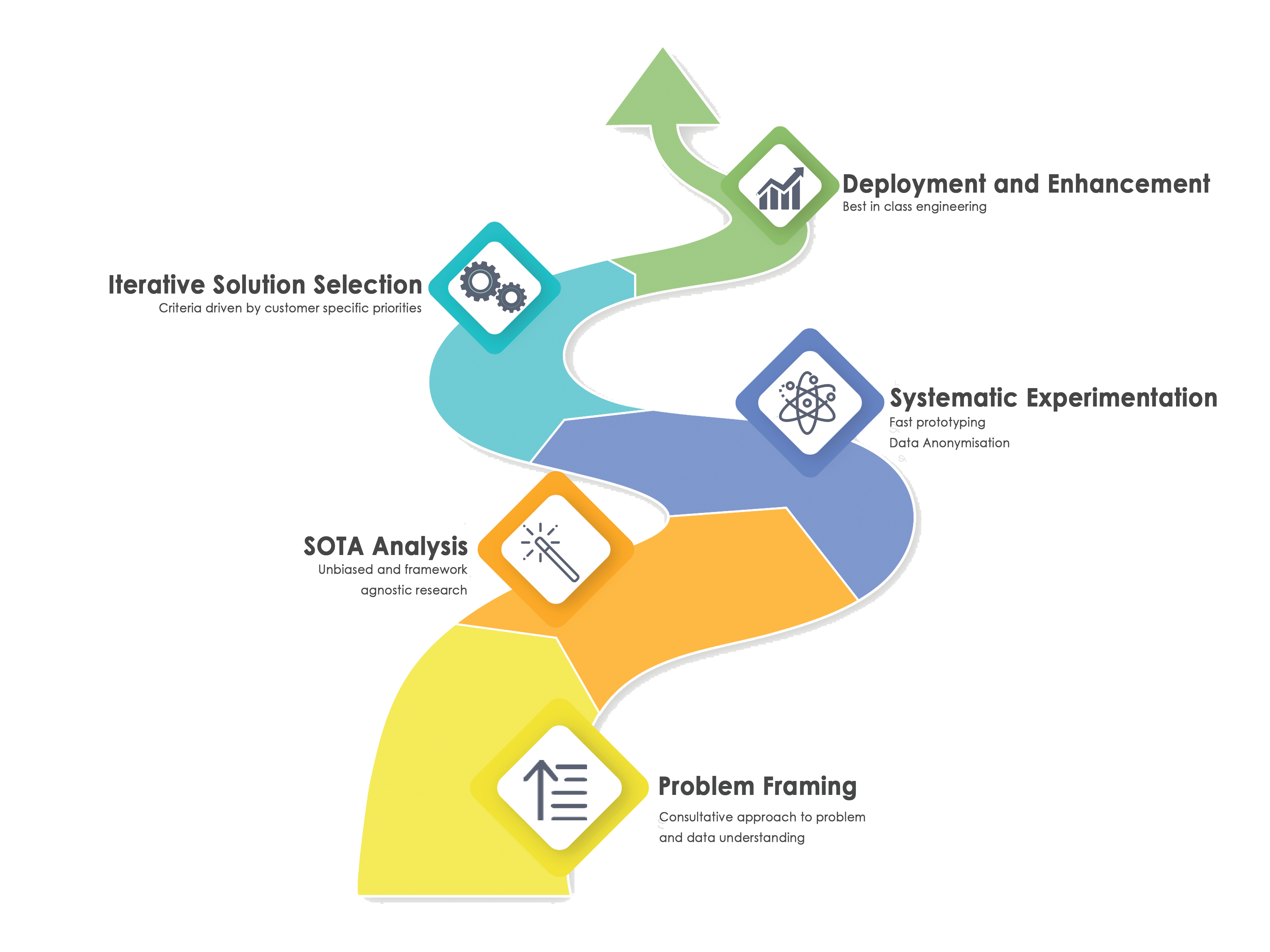 Lab Services by Cloudcraftz
There is disruption in every sector, every business due to AI. You have to harness it to catch up and leverage it to lead.
We can help you identify and prioritize business cases that deliver value using AI & ML. With our experience and expertise, we will define precise business challenges and work meticulously through the process of creating machine learning projects to solve them. We will be your partner through the process of making AI operational and your core competency.
Start a conversation
Let's talk about how we can help you in your digital journey